Buy Critter Lick
THIS PRODUCT CONTAINS CALCIUM, PHOSPHORUS, SALT, MAGNESIUM, POTASSIUM, MANGANESE, ZINC, SELENIUM, COPPER-FREE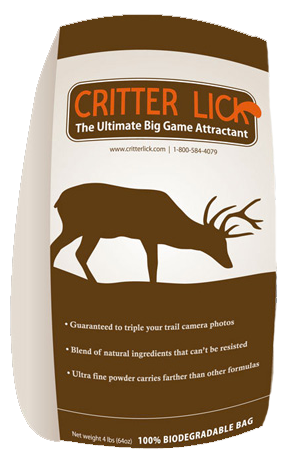 The Critter Lick big game and deer attractant product contains calcium, phosphorus, salt, magnesium, potassium, manganese, zinc, and selenium. Critter Lick is copper-free.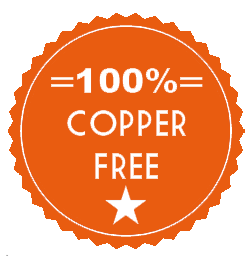 *Critter Lick orders via our website are eligible to ship to the United States only. If you would like to order outside of the U.S., please call: 1-800-584-4079. 
*Please provide a PHYSICAL address. If that is not an option, please call us to confirm shipping. 
1 Bag (One 4-pound bag)
FREE shipping and handling
2 Pack (Two 4-pound bags)
$10.00 shipping and handling
3 Pack (Three 4-pound bags)
$10.00 shipping and handling
4 Pack (Four 4-pound bags)
$10.00 shipping and handling
6 Pack (Six 4-pound bags)
$15.00 shipping and handling
12 Pack (Twelve 4-pound bags)
$20.00 shipping and handling